GYNELLA® Silver Caps
Innovative approach to the use of silver in gynecology!
GYNELLA® Silver Caps, 10 soft vaginal capsules
 Innovative approach:
Supporting the treatment of vaginal infections (bacterial, fungal and viral)
Follow-up care after gynecological surgeries
Treatment of vaginal lesions after giving birth.
Due to the patented composition based on  TIAB®  GYNELLA® Silver Caps have an antimicrobial effect. Additionally, they contain Hyaluronic Acid which hydrates the vaginal environment and Aloe Vera which has calming effects.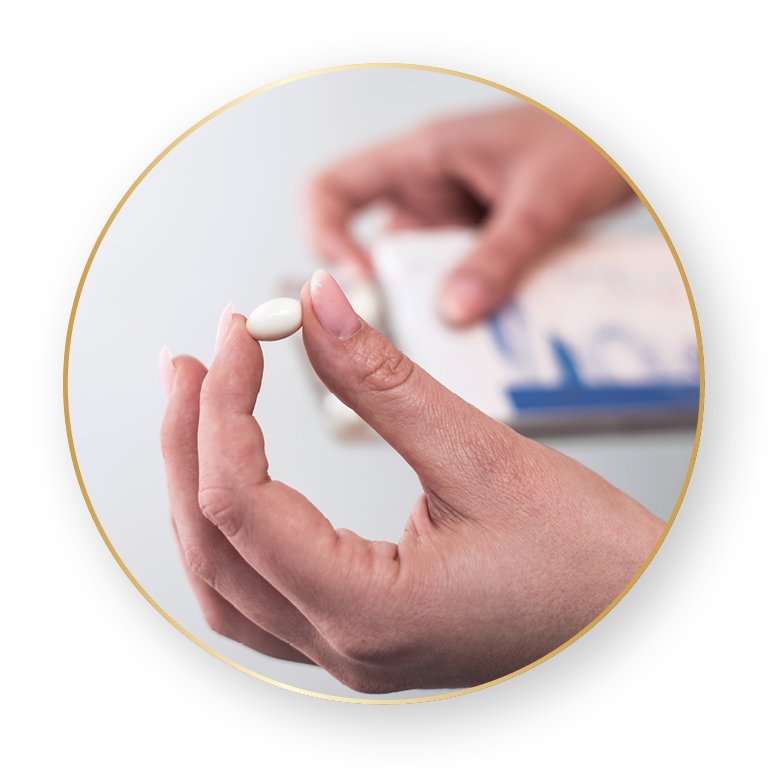 Easily soluble soft-gel capsules
Easy application without the need of an applicator
Effective for 3 types of pathogens (bacteria, fungal, viruses)
Composition: TIAB® (microcrystals of titanium dioxide with covalent bonds of monovalent silver ions), sodium hyaluronate and extract from Aloe barbadensis.
TIAB® – comlex of silver ions and titanium dioxide
Thanks to the covalent bound to titanium dioxide, silver ions have very high antimicrobial activity.
The silver ions bound to the proteins of the outer structures of bacteria, disrupting the function of the bacterial cell wall and getting inside of the cell, where they bound with e.g. its DNA and by that disrupt other transmission of genetic information and devalue the cell. TIAB®  reacts in a similar way with yeasts.
When it comes to viruses it binds to its proteins, DNA or RNA based on the type of the virus. Due to that it is able to prevent for example the connection of the virus to other healthy cells and by doing so it eliminates the chances of the virus to further spread.
TIAB® has three effects:
Antimicrobial: Micro Silver in ionic form fully available for antimicrobial activity. Neutralizes microbes at the place of the attack and protects against other microbes coming from outside.
Barrier-like: TIAB® microcrystals gain maximal coverage of the tissue surface forming a protecting barrier against harmful pathogens
Healing: triggers the natural immune reaction, which supports a quick natural regeneration of the tissue.
GYNELLA® Silver Caps is a medical device. Before use read the leaflet thoroughly. This medical device is  available as over-the-counter product in pharmacies and is not covered by public health insurance.