We are part of the Forbes family business ranking 2022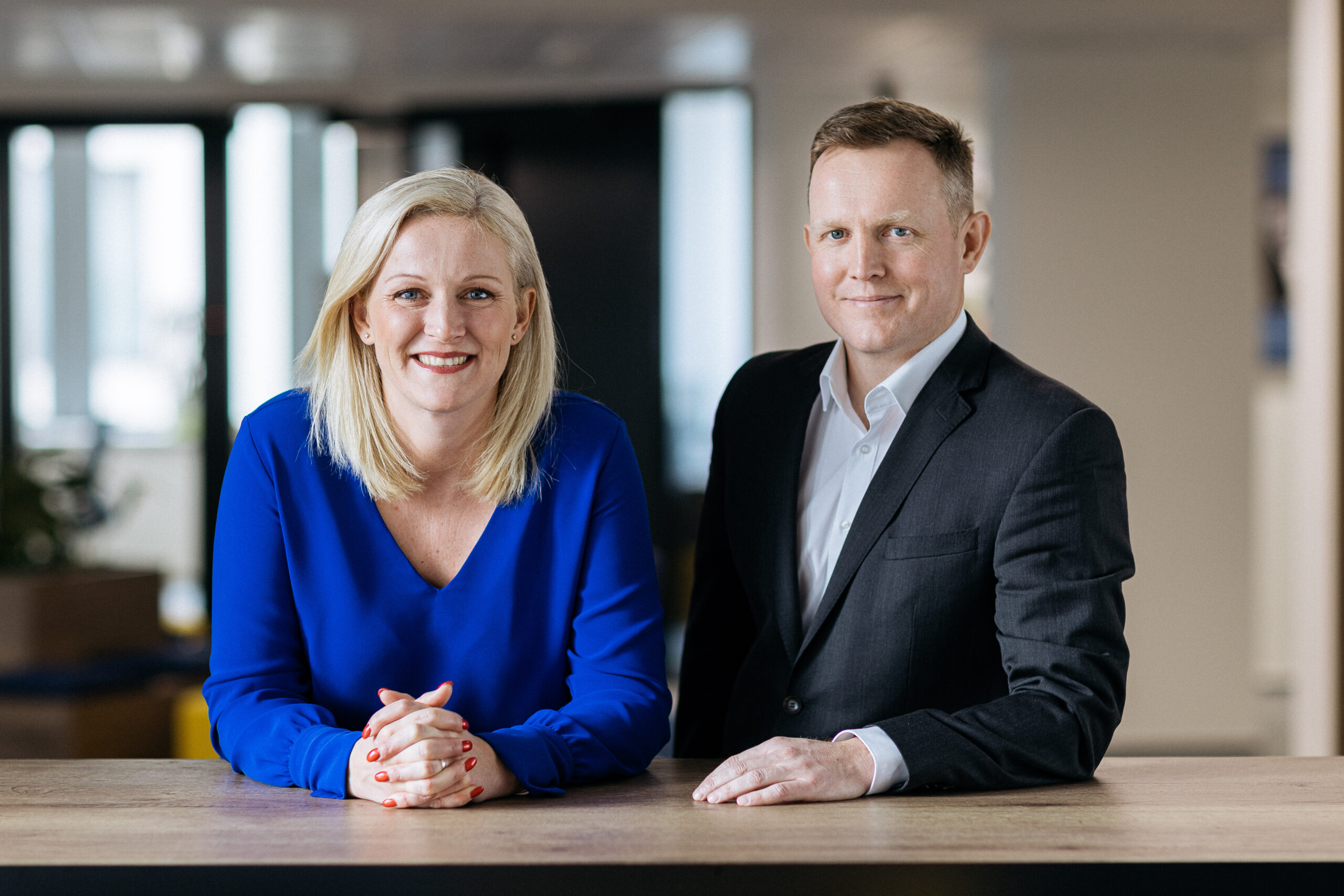 The parent company Heaton group, which includes among other products, Gynella brand, placed in the prestigious ranking of the largest Czech family companies by Forbes magazine. Read an exclusive interview with siblings Natália and Jaromír, who continue to develop the family business after their parents.
This year, the company is celebrating 20 years. That many years Jaromír and Jaroslava Frič spent in the company and during which they managed to build a strong position on the market at home and abroad. They continue to work in the family business, but they can spend more time inventing new projects, for example. They handed over the reins of the company to their children Jaromír Frič Jr. and Natália Kazíková.
What made you get involved in the family business? Of course, except for the wishes of your parents. 
Jaromír: It would be a great pity not to continue what our parents have built with big effort. We want to show that we can further develop the company and maybe pass it on to the next generation.
What is your previous work experience? Did you collect them elsewhere than in a family business, for example?
Jaromír: I gained most of my experience in the consulting company McKinsey, where I spent 10 years, that's where I learned a lot. Also had my own business, when my partners and I started and then successfully sold the first e-shop with e-books in the Czech Republic.
Natalie: I'm from a generation that had open door to the whole world, I've been given the opportunity to live in New Zealand and Australia for almost two years, where worked as a waitress. After returning home, I worked at the hotel as a sales manager and then at SAS. Each of these jobs taught me something. I am grateful for every opportunity I had, and also for the school of life, only then one can move on.
Preparations for the handover of the company's management were said to have taken place gradually over 5 years. Do you feel fully qualified now?
Jaromír: Definitely yes. The first two years were challenging due to the lack of knowledge of the pharmaceutical industry, which is very specific. In the following years, we were focusing on the details. A sufficiently long handover period is crucial.
How many employees do you currently employ? Are you planning to enter new markets and physically expand the company?
Jaromír: I dare to use the well-known statement: what does not grow will perish. Growth is absolutely essential for us. We currently have about 70 employees and more will be added. We focus on development, we are preparing to enter into other pharmaceutical industries, we are developing our branch in a very interesting market, in Germany.
Natálie: I would like to add that we have established a subsidiary Motagon, which specializes in B2B trade, not only in the EU, with products containing cannabis for medical purposes with THC. We have big plans with GYNELLA women's intimate care products, we want to contact B2B partners from other countries both within and outside the EU.
You have recently launched some innovative products – could you introduce a few?
Natálie: Innovative products are mainly from the field of medical devices, which we have on the market under the GYNELLA brand. Currently, it is mainly our product with tyndalized lactobacilli to support natural protective mechanisms of vaginal microflora. We are working on further research and development.
In an earlier interview, you said that "you can't live without plans", so where do you see the company in the next 20 years of its existence according to plans and ideas? Will you lead your children to take it over?
Natalie: 20 years is a very long time, I am hoping to become a grandmother by that time. You have to plan, otherwise your paths will start, and in the end you don't even know what you wanted to achieve. Whether some of our children will want to join our company, we must leave it on them. However, any further work experience from other jobs will not harm them, in my opinion.
It must be difficult for parents to leave such a company and leave the responsibility to others. Do your parents still work for the company or do you ever go to them for advice?
Jaromír: Our parents managed to build a strong company and we are glad that we can all celebrate this year company's 20th anniversary. My father still works in the company, but he no longer deals with operational issues, but rather invents new projects. And for advice? We will be always happy to get some, his experience is priceless.