The founders of HEATON are passing down leadership to the next generation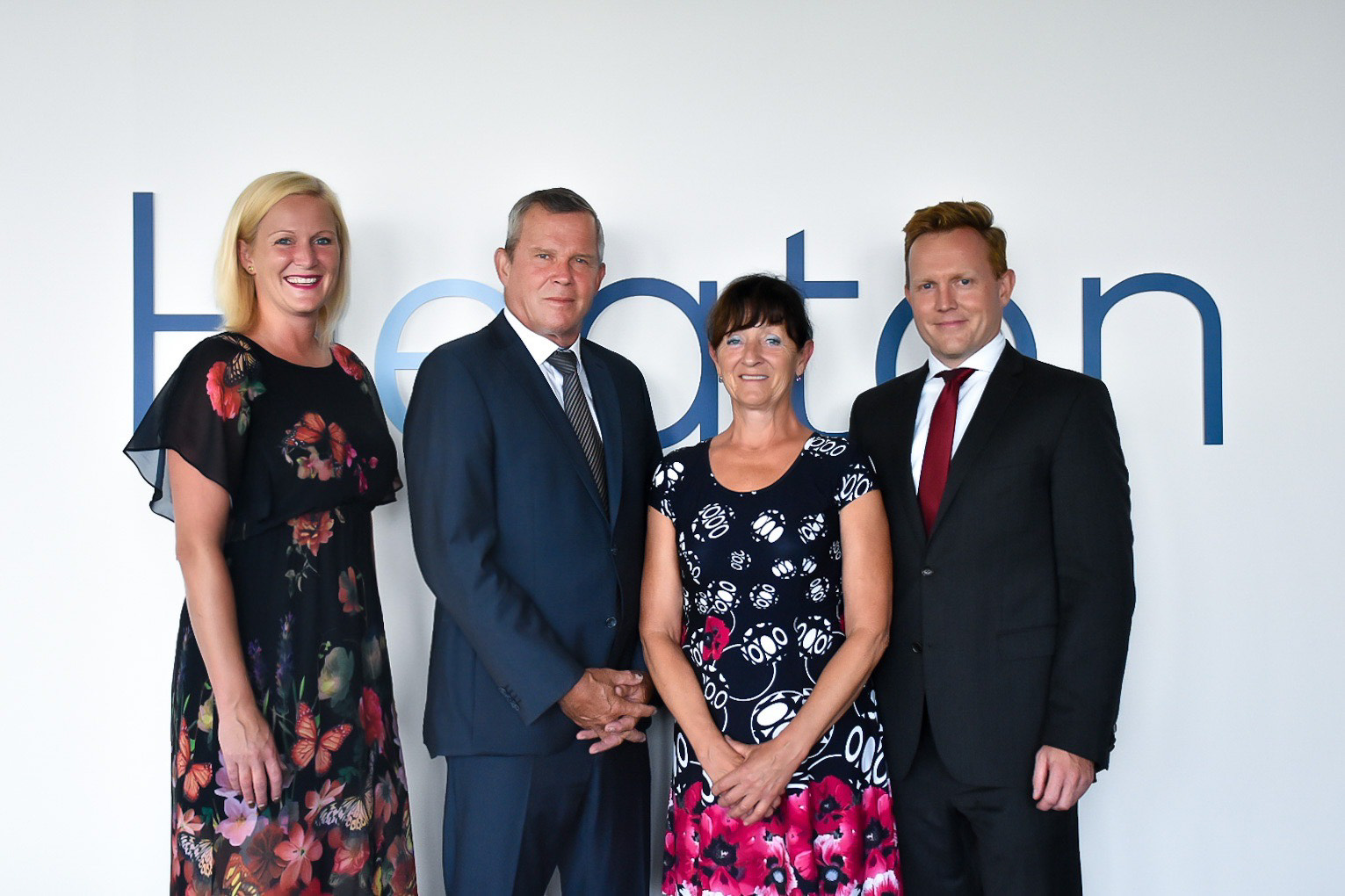 After 19 years, the founders of HEATON, Jaromír and Jaroslava Frič, are stepping down from direct operational management. The company's management has newly appointed an executive board, whose members include their son Jaromír, who is the Executive Director, their daughter Natálie, Director of Strategy and Development, and Finance Director Michal Jonáš.
Jaromír Frič and his wife Jaroslava built the company HEATON from scratch. Under their leadership, the company managed to achieve annual growth, with the turnover of the entire group reaching over 300 million korunas per year.  During its 19-year existence under their leadership, HEATON has been able to establish itself on the pharmaceutical markets in the Czech Republic, Slovakia, Romania, Germany and other Central and Eastern European countries.
Jaromír Frič jr. took over the position of Executive Director after the planned reorganization. He has been working at HEATON for 6 years. During this time, he gained professional experience with the specifics of the pharmaceutical industry, especially in the areas of trade, registration and logistics.
Natálie Kazíková has taken up the position of Director of Strategy and Development.  She has been with the company for 7 years, she gained experience as a Director of Corporate Marketing, and she actively participated in the creation of the company's business strategies.
Press release